When I'm reading WSMCM
(Thanks, elarus! Wanna know the secret?)
When I try to be the cool FYC
"All my dresses are covered in beer and sadness."
#overheardatmidd
(Thanks, Grace!)
When my professor scheduled an extra lecture to "make up the things we missed this semester"
IT'S NOT OK TO DO THAT.
When someone asks me how finals week preparation is going
When I got a job nude modeling for the art department
Happy Thanksgiving from WSMCM!
(And Mariah Carey.)
Hot dog Friday in Proctor
"This is the first time I've gone to a tutoring session in not sweatpants!"
#overheardatmidd
"I HOPE YOU GET LICE"
#overheardatmidd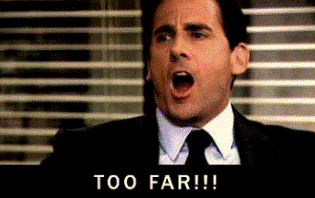 (Thanks, Meg! Yeah…that's messed up)