Happy Thanksgiving from WSMCM!
(And Mariah Carey.)
Hot dog Friday in Proctor
"This is the first time I've gone to a tutoring session in not sweatpants!"
#overheardatmidd
"I HOPE YOU GET LICE"
#overheardatmidd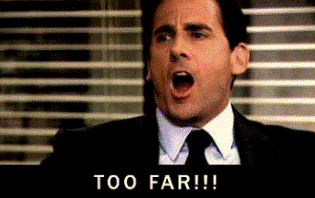 (Thanks, Meg! Yeah…that's messed up)
"I wish there was an elevator up this hill."
#overheardatmidd
(Thanks, Mead Chapel!)
When the heating in my dorm finally got turned on
When LinkedIn tells me to congratulate yet another classmate on a new job
When I didn't do the reading for Murray Dry's class
When I'm crossing College Street and a driver revs his engine at me
When I heard that lice was spreading through Battell
Seriously, STAY THE HELL AWAY if you have lice. Go get that special shampoo stuff. Cover your heard in Saran wrap. Sweet holy disco dancing raptor Jesus, DO SOMETHING, just don't spread it around!